Mr. Diptesh Patil Secured Second position in M. Pharmacy (Pharmacology) Sem II in the University of Mumbai with CGPA- 8.0.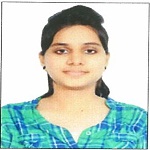 Ms. Sultana Shaikh Secured First Position in M. Pharmacy (Q. A.) Sem II in the University of Mumbai with with
CGPA- 7.8.
CHESS ACHIEVEMENTS IN CHESS OF MR. PANKIT MOTA
(B.PHARM FINAL YEAR STUDENT AT OCP)
Stood 3rd in 2nd Mineral FIDE Open Rating Chess Tournament [Vadodara]- 2015 out of 208 participants.

Stood 11th in G H Raisoni PCA Open FIDE Rating Chess Tournament 2016, [Nagpur] out of 300 participants.

Stood 32nd in Grihapravesh Open FIDE Rated Chess Tournament-2016 [Delhi] out of 550 Participants.

Stood 17th in Shri Maheshwaranand Saraswati Mem. All India Open FIDE Rating Chess Tournament 2015, [Pune] out of 260 participants.

Stood 17th in ROTOLAWYER'S CUP INTERNATIONAL FIDE RATED OPEN CHESS TOURNAMENT 2015, [Karnataka] out of 280 participants.

Stood 10th in 9th Mumbai Mayor's Cup International Tournament 2016, [Mumbai] out of 330 participants.
Outstanding Performance of OCP students at
National Level
Mr. Kaushik Kuche (B. Pharm Final Year student) has secured all India rank 20 in GPAT 2016.

A total of 11 students have qualified GPAT exam and 02 students have qualified the CMAT examination.

Congratulations to all the achievers and best wishes for a lot more success.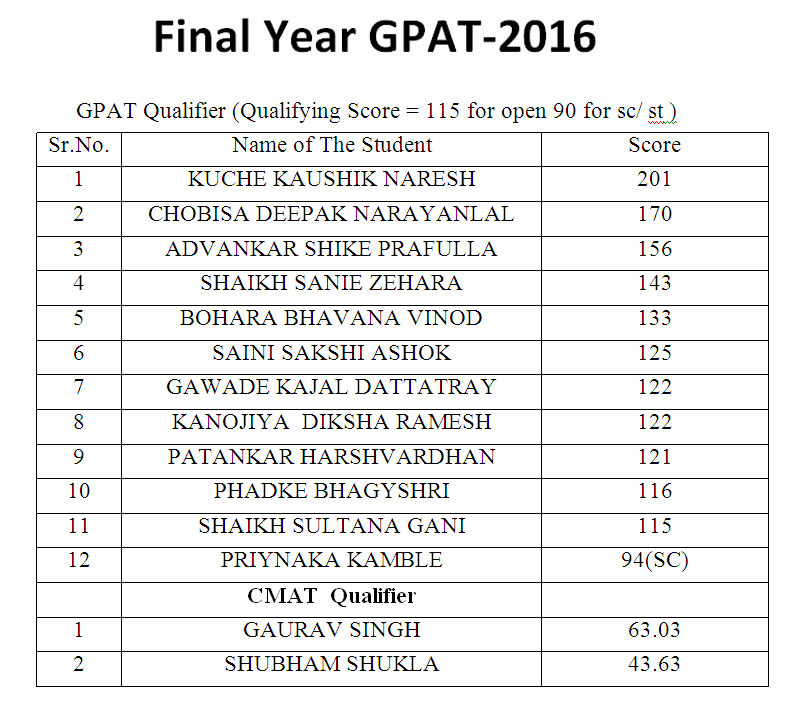 SECOND YEAR B. PHARM STUDENT OF ORIENTAL COLLEGE OF PHARMACY
(ACHEIVEMENTS OF PANKIT MOTA)
Runner Up In National Amateur Chess Championship Which Was Held At Katni ( Madhya Pradesh ) from 26-01-2013 to 30-01-2013 and Got selected to represent India for World Amateur Chess Championship at Romania .
Winner of Rx & Gravity 2013
Winner of Navi Mumbai Mayor's Cup 2013
Runner Up At All India Open Rating tmt held at Ahmedabad from 02-10-2013 to 06-10-2013
Winner of U19 Mumbai Age Group selection 2013
Winner of Annual Sports Event of Ghatkopar Gymkhana
4th Place in All India Open Rating Chess Tournament which was held at vadodara from 26-07-2014 to 29-07-2014 .
B. Pharm final year students of our college cleared GPAT 2014 examination with good score
Vimala
Nikita
Sneha
Mellisa
Shraddha
Archana
Shauvik Debnath (Student of last batch)