OCP CAMPUS Located in the heart of Navi Mumbai at Sanpada within walking distance from Sanpada railway station and spread over a area of three acres. The Wi-Fi enabled campus is built on lines of some of the best pharmacy college in the world with a broad range of dedicated facilities.
The OCP CAMPUS is a demonstration of our intent – "Knowledge, Character & Integrity". The vivid facilities, latest amenities and skilled faculty.
The classrooms of OCP have diffused lighting, walls and ceilings that are designed to achieve best acoustic balance. These classrooms equipped with LCD projection system. Every lecture theatre is fitted with a black board and has a comfortable sitting capacity for 60 students in each class. The classrooms are fully-aided with latest audio-visual teaching tools to facilitate smooth transfer of knowledge.
The OCP is well-equipped with some of the most defined and technically modern laboratories to provide a superior level of practical education to its students. The laboratories are specifically designed with excellent facilities to meet the requirements of P.C.I and A.I.C.T.E. New and advanced instruments are added to the laboratories each year thus keeping them self-contained with high end chemicals, instruments, equipments and glassware.
The library is an integral part of the college. It plays a crucial role in supporting higher education as well as research activities, especially in the context of the phenomenal growth of knowledge which is happening worldwide.
The OCP library has a seating arrangement for 76 students well furnished with wooden carrel reading tables with separate lighting system and comfortable chairs, Journal & New arrival display racks and one charging and discharging counter. The library collection includes books in various subjects of pharmacy, pharmacopoeias, Merck Index, manuals etc. The back issues of the journals are available in bound volumes. The library also has a separate collection of seminar reports, training reports prepared by students.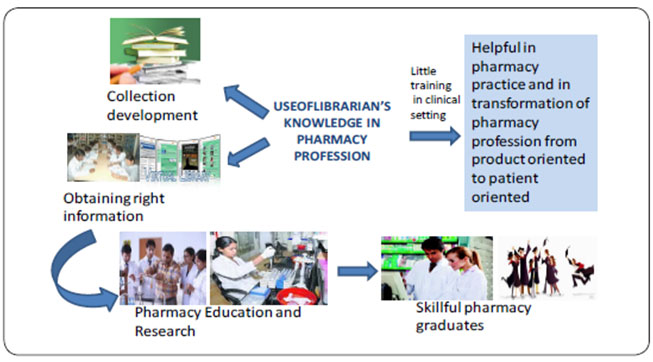 The various aspects of the library have been integrated and digitalized within e-Granthalaya, the integrated Library Management Software from National Informatics Centre (NIC). This software is useful for automation of in-house activities of libraries and to provide various online member services.
Objective:
To integrate services and technologies that are essential for learning, research and creation of Knowledge.
To impart quality education to students to meet the pharmaceutical needs of society.
Library Timings:
Library timing 8.00 a.m. to 6.00 p.m. Remains closed on non-working days.
Library Services:
Reference Service
Home Lending Facility
Digital library: Barcode system for issue and return of books
Reprography Service
New Arrivals
Current Awareness Service
Reading Room – B.Pharm, M. Pharm and Staff
Internet Facility
OPAC – Online Public Access Catalogue
Physical Facilties